Gabe Martinez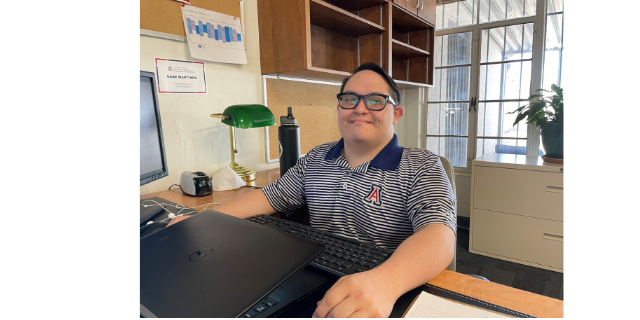 Guest writer-Gabe Martinez
Recently Gabe Martinez was appointed to President Joe Bidens committee for People with Intellectual Disabilities.  He answered some questions presented to him by ADDPC.
What are some of the issues you hope to talk about on the committee

?
Gabe: I hope to talk about improving job help with young adults. If you go to different entities to get skills for a job, and then they could compare that to the individuals' skills and match to the best job. And it will help them to get people from the agencies to contact the person or their parent. 
I want to bring, as a person with disability, a voice. They need a voice and they need to know the next step after high school. 
How do you feel about the appointment?
I am excited because I'm a person who enjoys my life and likes to explore. I'm excited with this appointment with the President of the United States because I will support the needs of all people with disabilities in Arizona.
Any words of wisdom you can give individuals with intellectual disabilities?
For my words of wisdom, being part of a community with disabilities, we need to step up, be strong, and then be stronger. And don't give up. Be independent, be helpful, and be smart.
Sonoran Center for Excellence in Disabilities Annoucement of Gabe's appointment