News and Updates
This page contains interesting events in the disability community and will be updated periodically.
December 1, 2023 - Tucson has got talent! You will be blown away by the performers at the Disability Pride Day on Sunday, December 3rd. Head to the TCC for food, fun, and to support our incredible community.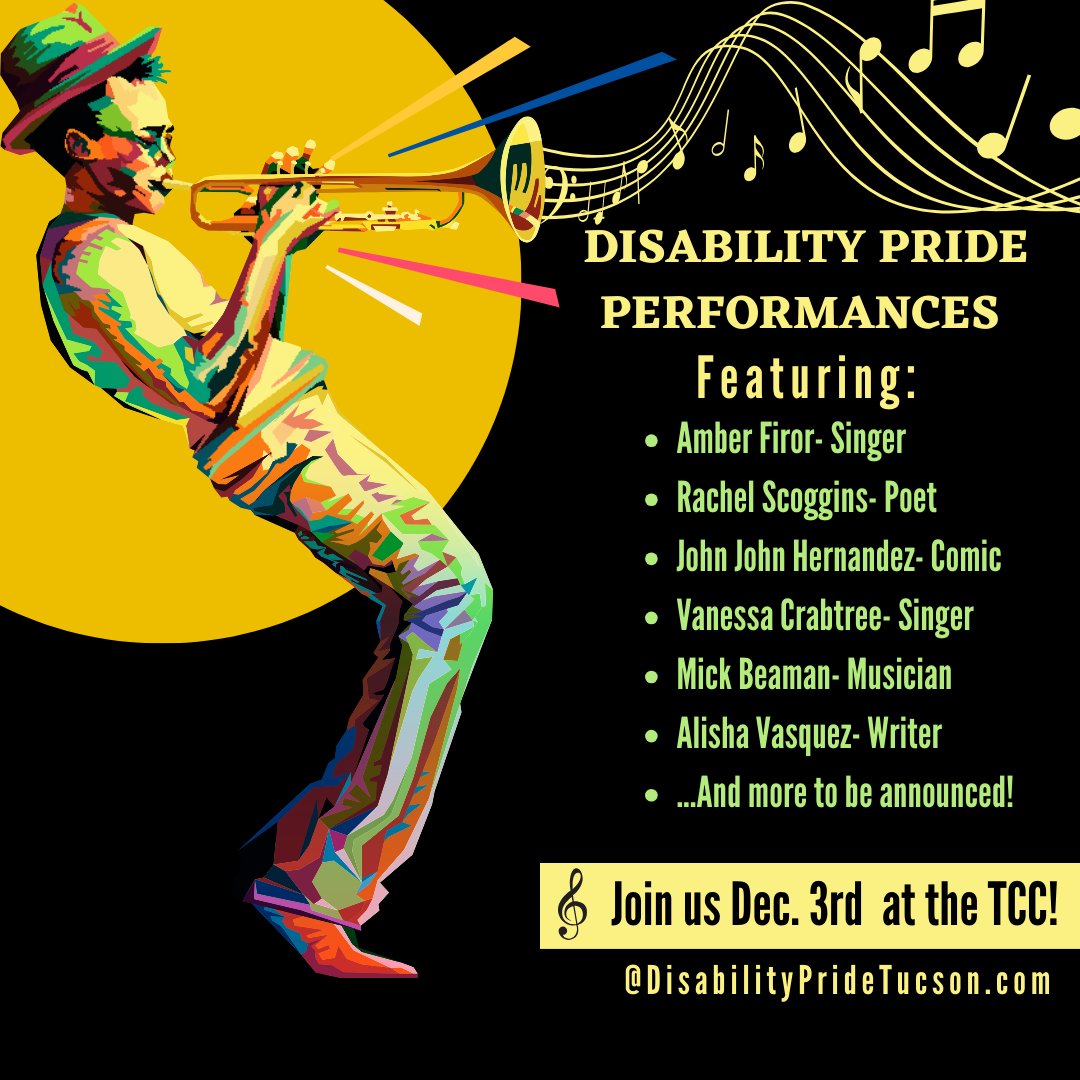 November 27, 2023 - Come join our team, the Arizona Developmental Disabilities Planning Council (ADDPC). We are hiring a community relations liaison.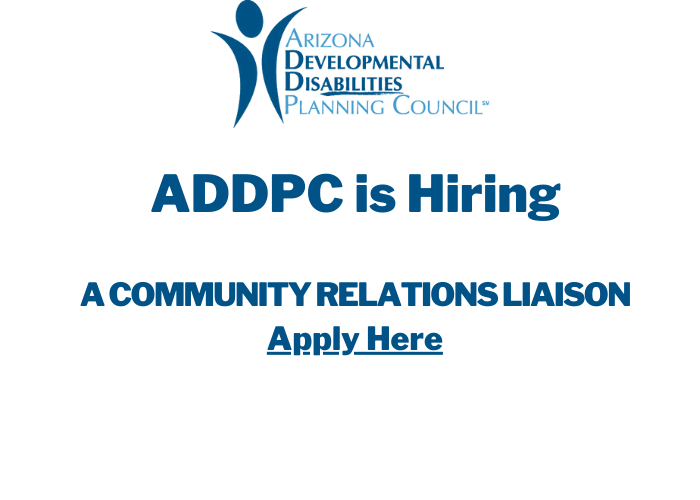 November 17, 2023 - Check out this cool video from Arizona Achieve
November 1, 2023 -  Get 4 Free COVID-19 Tests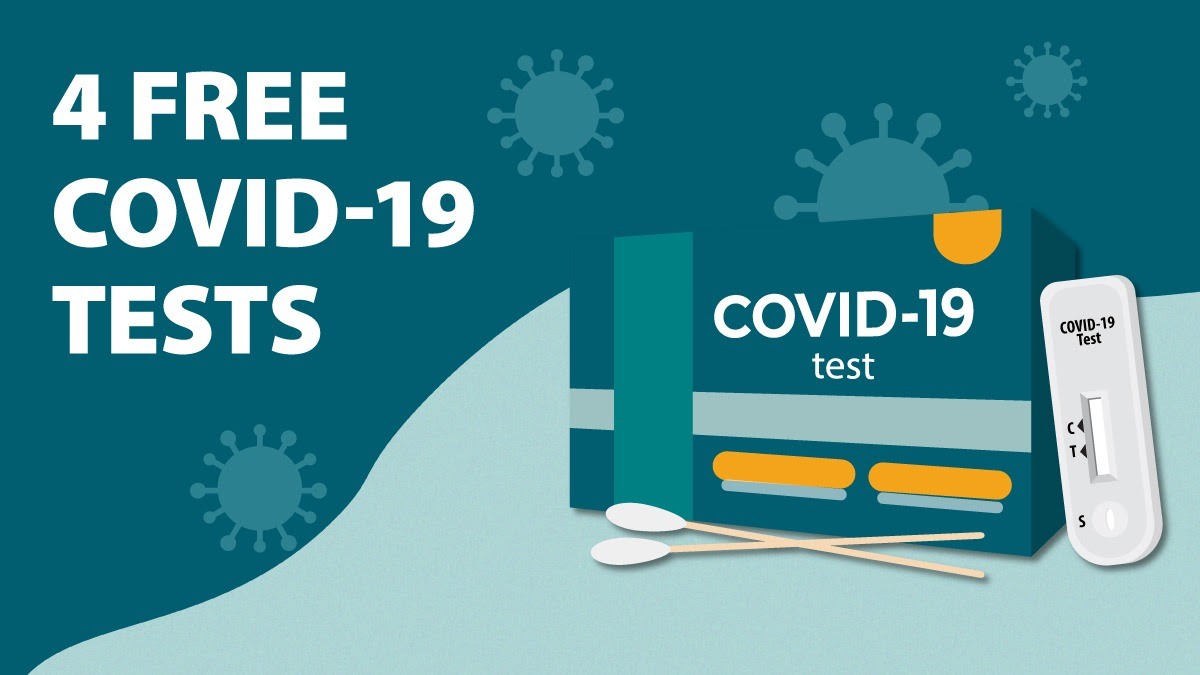 Every U.S. household can order 4 more free COVID-19 self-tests. 
Self-tests (also called at-home tests and over-the-counter tests) are one of several tools that protect you and others by reducing the chances of spreading COVID-19.
 
Self-tests can be taken at home or anywhere, are easy to use, and produce rapid results.
You can place an order 
Online at COVIDTests.gov
By calling 1-800-232-0233 (TTY 1-888-720-7489)
By calling or emailing the Disability Information and Access Line (DIAL) at 1-888-677-1199 or [email protected] (for people with disabilities)
October 20, 2023 - Come and join us on Wednesday, October 25 at 10 AM for our webinar in October entitled AT Made Accessible.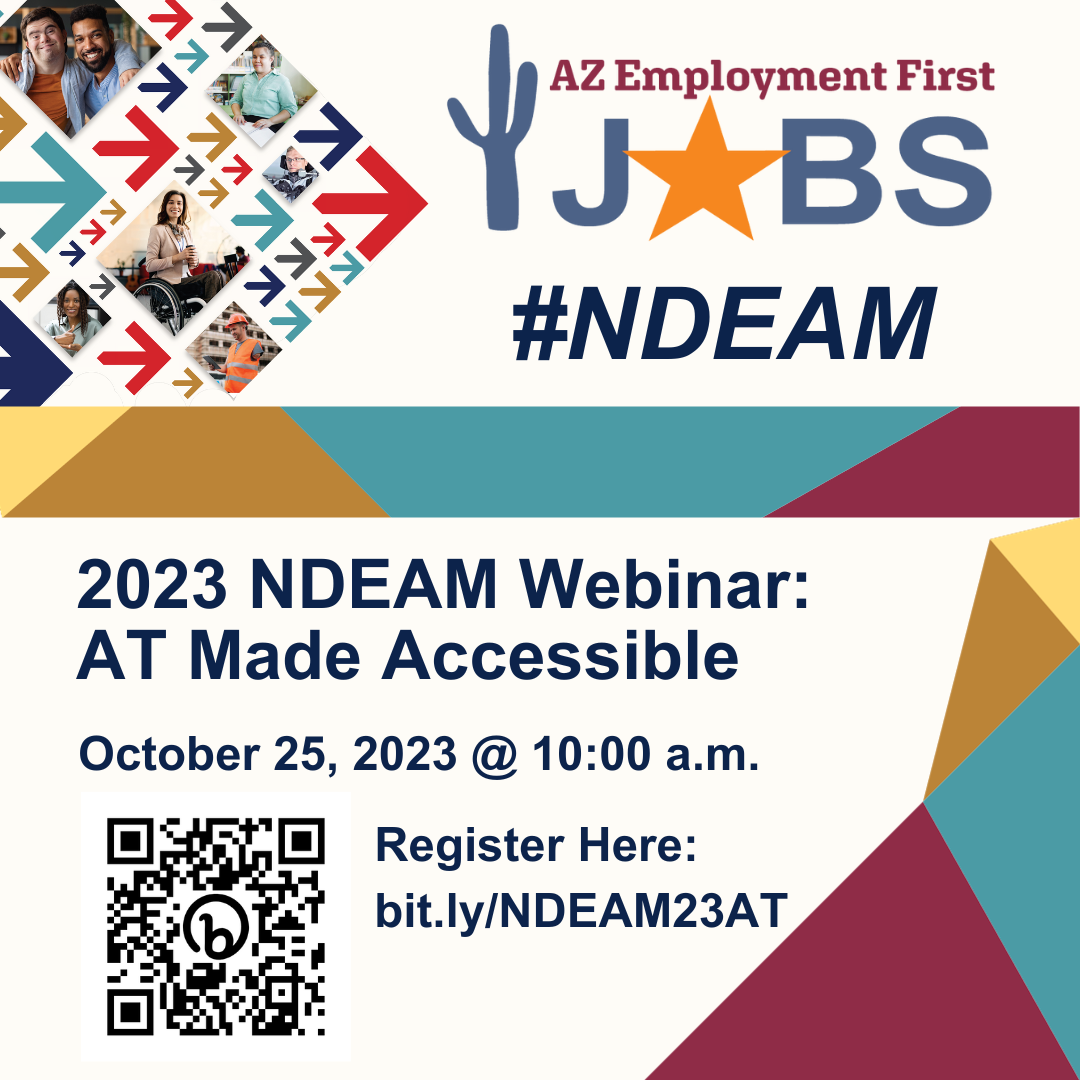 The Phoenix Mayor's Commission on Disability Issues and the City of Phoenix are thrilled to invite you to the prestigious 2023 Mayor's Commission on Disability Awareness & Recognition Event. This remarkable occasion aims to honor the extraordinary individuals and organizations who tirelessly champion the cause of creating a more inclusive society for people with disabilities.
October 27th at 4:00 PM at the esteemed Burton Barr Central Library, specifically in the captivating Nina Mason Pulliam Auditorium.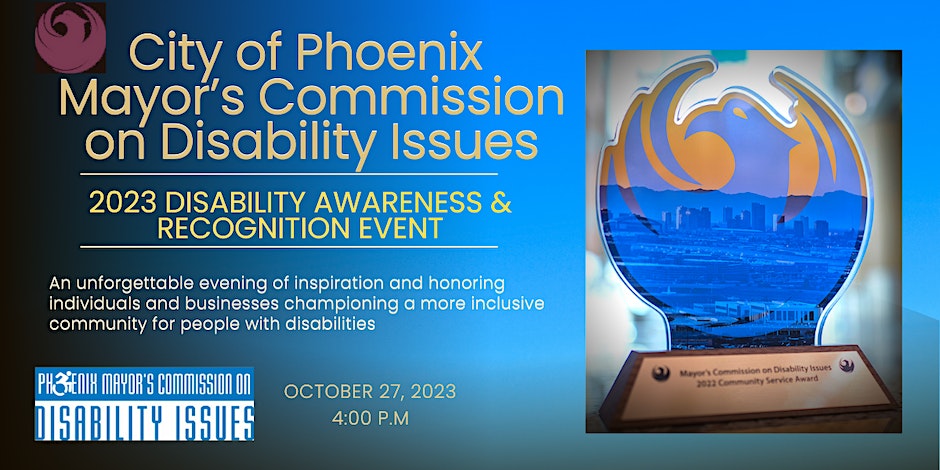 October 03, 2023 - Maricopa Community Colleges is proud to introduce two new scholarships from the Arizona Health Care Cost Containment System (AHCCCS). This transformative award program covers student tuition, books, course fees, health and safety requirements, and other needed resources for students pursuing a career in direct care and behavioral health.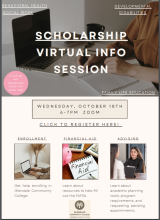 September 13, 2023 -  Pictures from the Supported Decision-Making (SDM) bill signing ceremony SB 1291 on Tuesday, September 5, 2023. SDM is a tool that allows people with disabilities, including intellectual or developmental disabilities (i/dd), to retain their decision-making capacity by choosing supporters to help them make choices.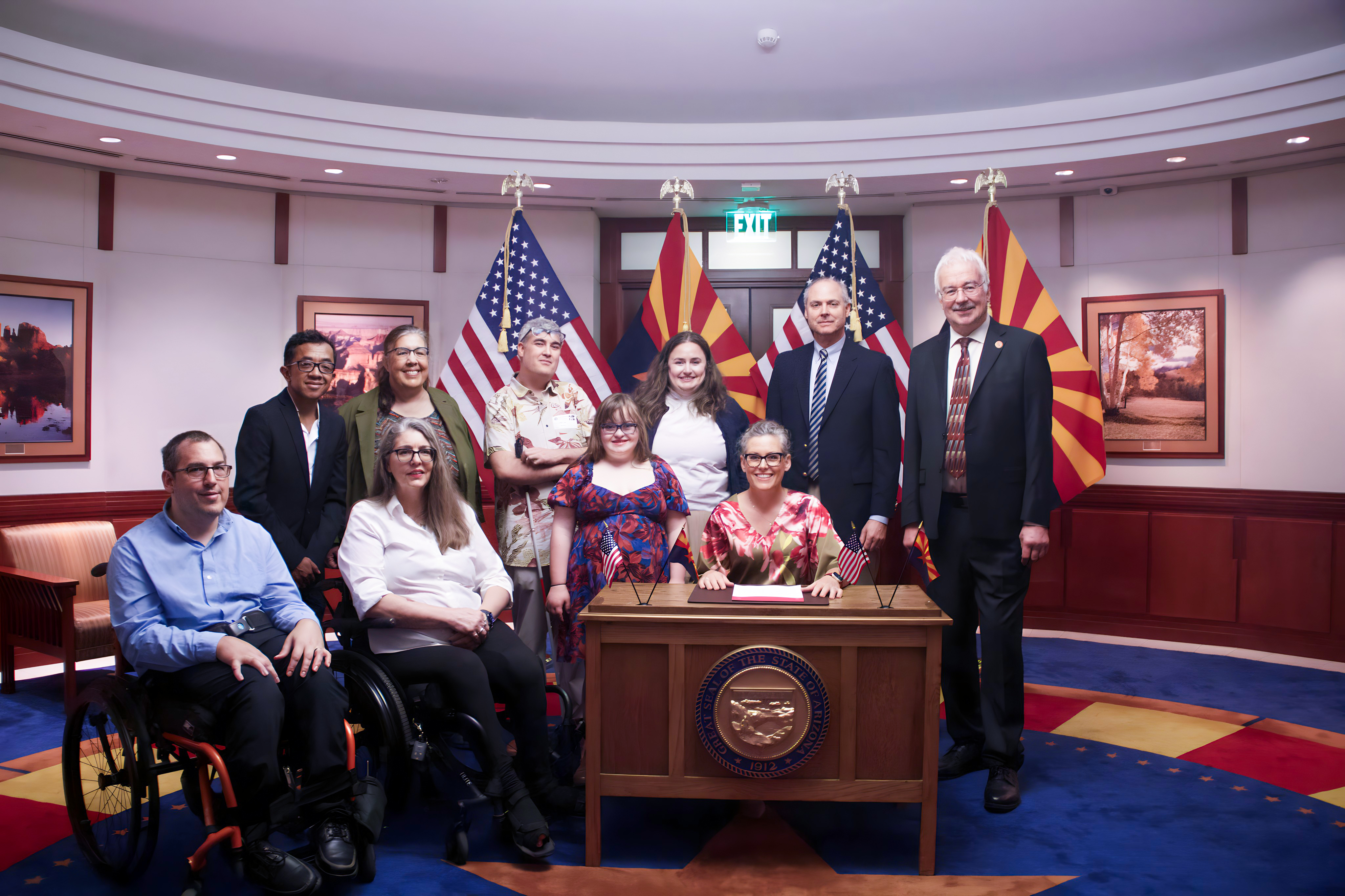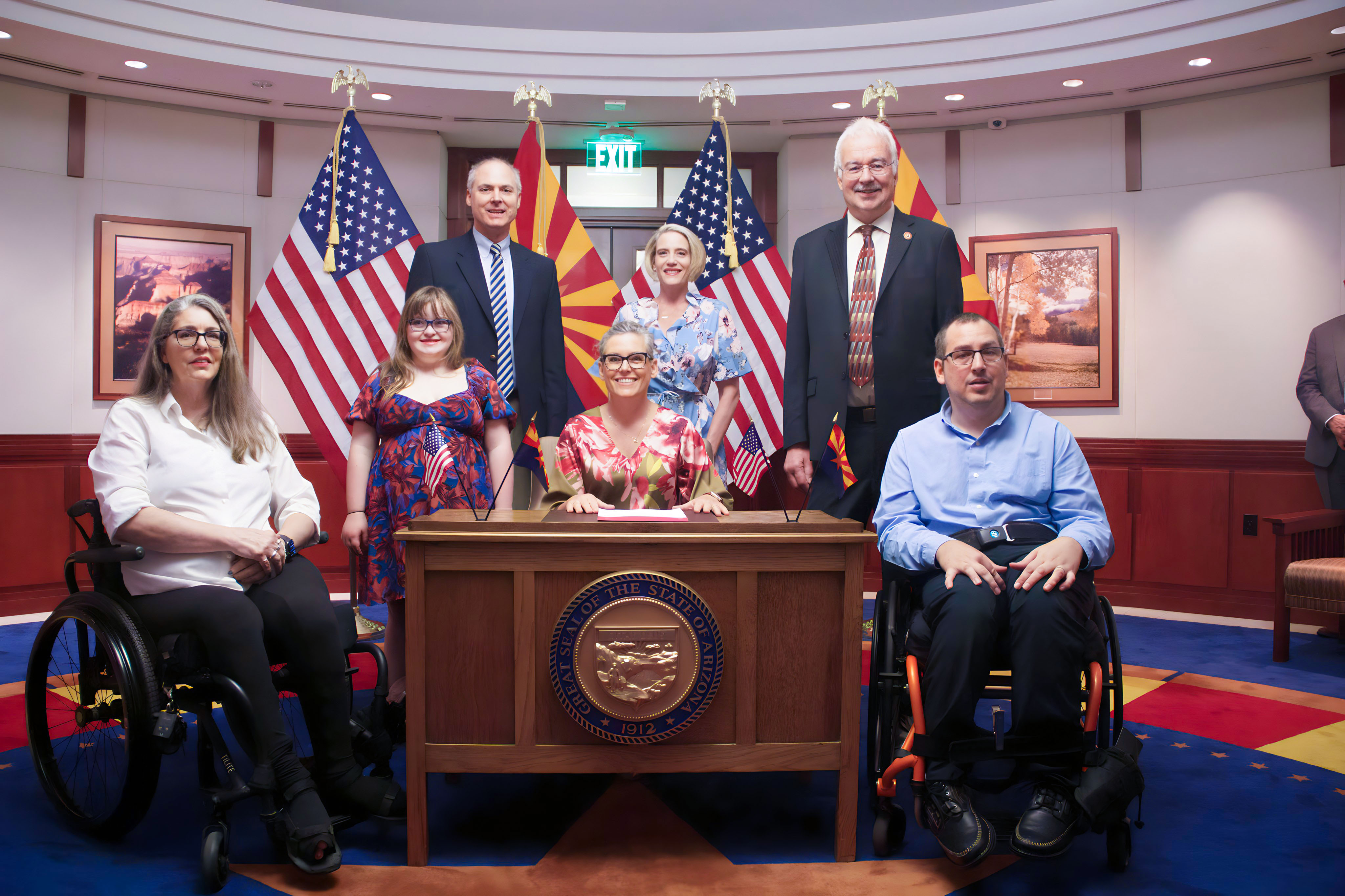 September 8, 2023 -  Ability360 Is hiring a Reintegration Program Coordinator and an Independent Living Skills Advocate.

August 24, 2023 - This webinar series will provide partners with strategies to reach out to diverse communities and audiences to share information about Medicaid and CHIP renewals.
 August 8, 2023 - Check out this new video regarding ABLE accounts. To get information regarding Arizona-ABLE accounts go to https://az-able.com/
July 19, 2023 -  Bloom365 is hiring a New Program Director – Disability Services (Safe for All). Safety for All services is specifically for youth and adults with disabilities who are the primary or secondary victims of interpersonal violence (sexual assault, domestic violence, dating violence, gender-based violence, and stalking). Services are also available for non-offending parents, guardians, and caregivers of Safety for All program participants.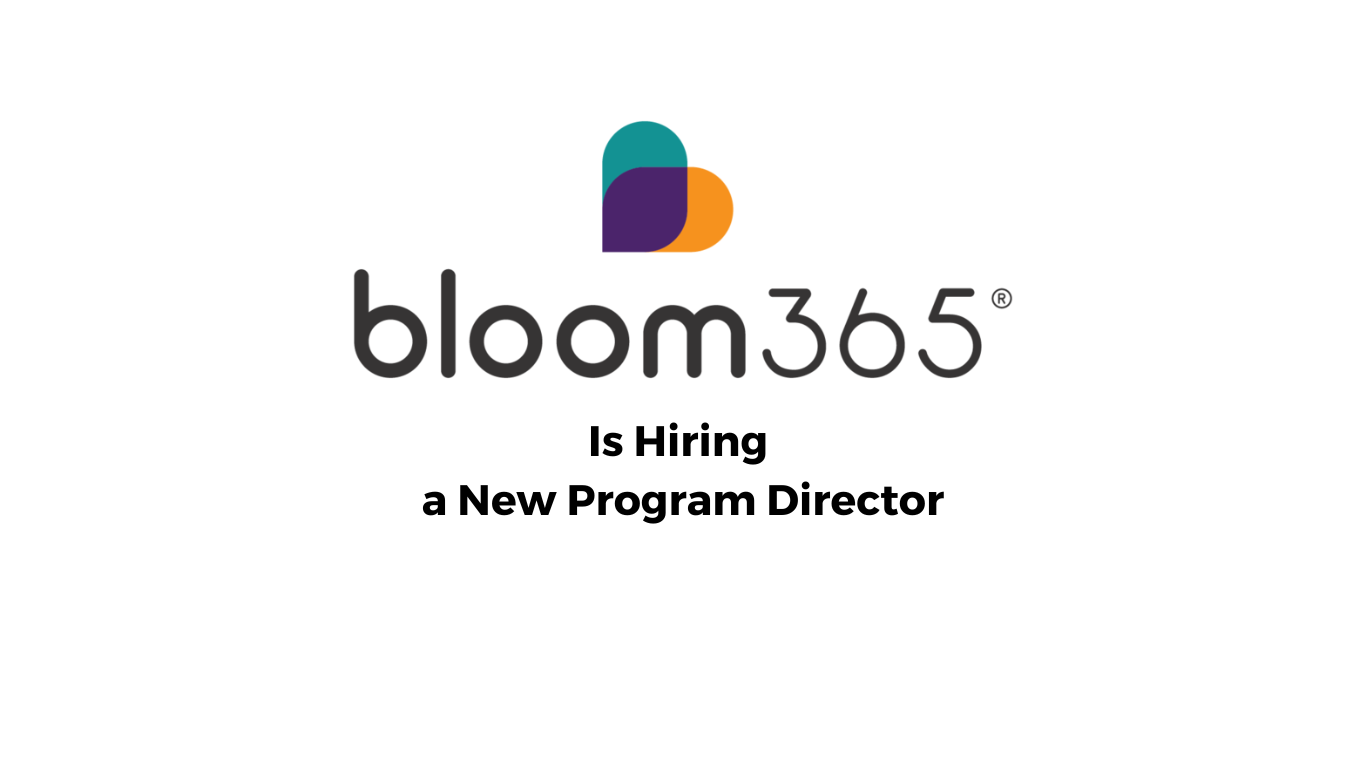 July 13, 2023 - Every American has the right to the peace of mind that comes with access to affordable, quality health care. The Biden-Harris Administration is committed to advancing policies that do just this while also lowering health care costs for individuals and families. The Biden-Harris Administration has advanced policies that helped drive down the uninsured rate to its lowest level in history. This includes making coverage through Marketplaces under the Affordable Care Act more affordable than ever; increasing direct outreach to individuals to help them enroll in coverage; expanding and strengthening Medicaid, the Children's Health Insurance Program (CHIP), and Medicare; and working with trusted partners and the private sector to help Americans get the care they need.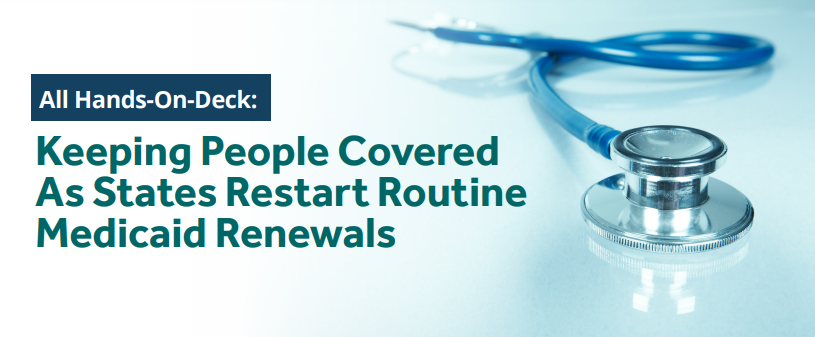 July 6, 2023 - The Arizona Technology Access Program (AzTAP) is seeking applications for a full-time position to manage the Arizona Loans for Assistive Technology (AzLAT) program as well as the administrative financial activities of AzTAP.  The position closes on Monday, July 17th, 2023, at 11:59 PM.
For complete information and/or to apply, go to the NAU Careers Page at https://in.nau.edu/human-resources/current-job-openings/; click on "Current Openings" then "Career Opportunities" and search by title Financial Oversight Analyst, Senior or job ID # 607330.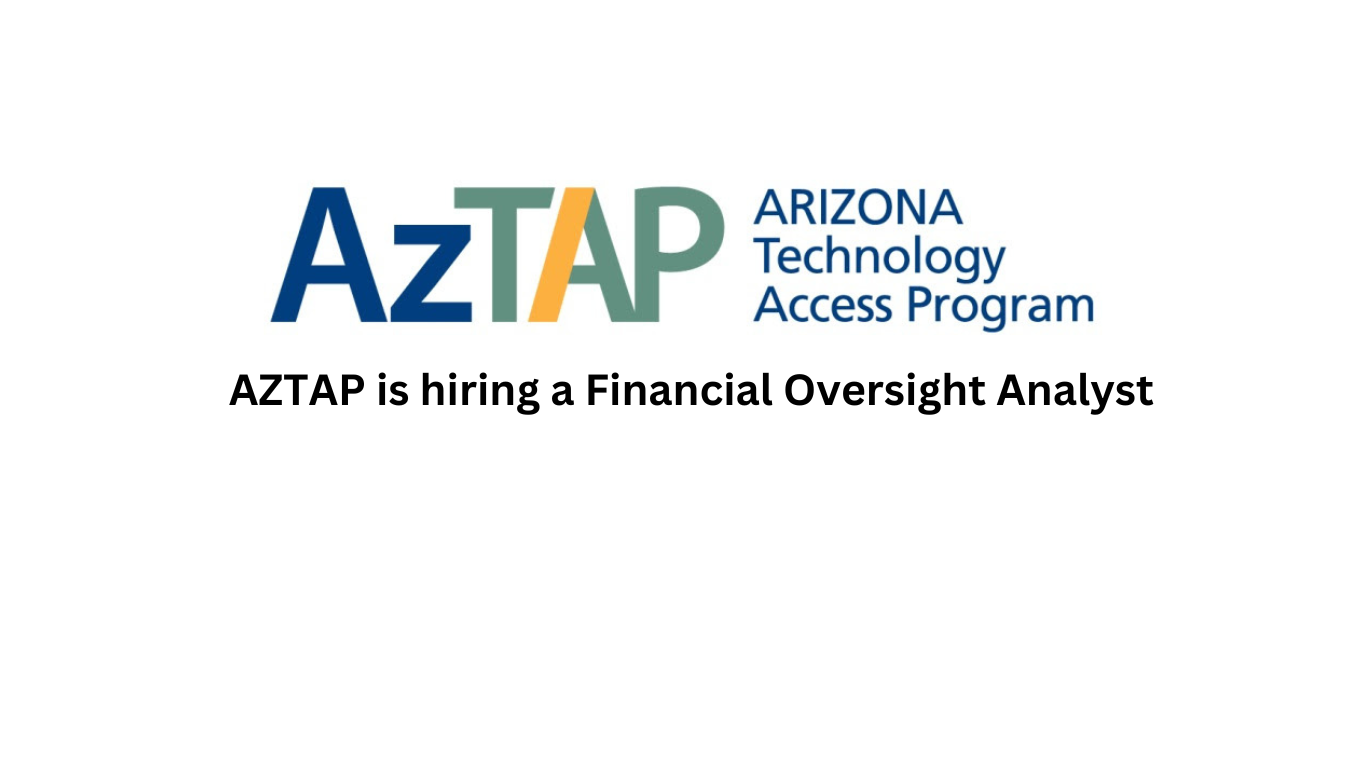 July 1, 2023 - Three blogs were released by ADDPC on legislative updates, Support Decision-Making (SDM), and the Director's Blog.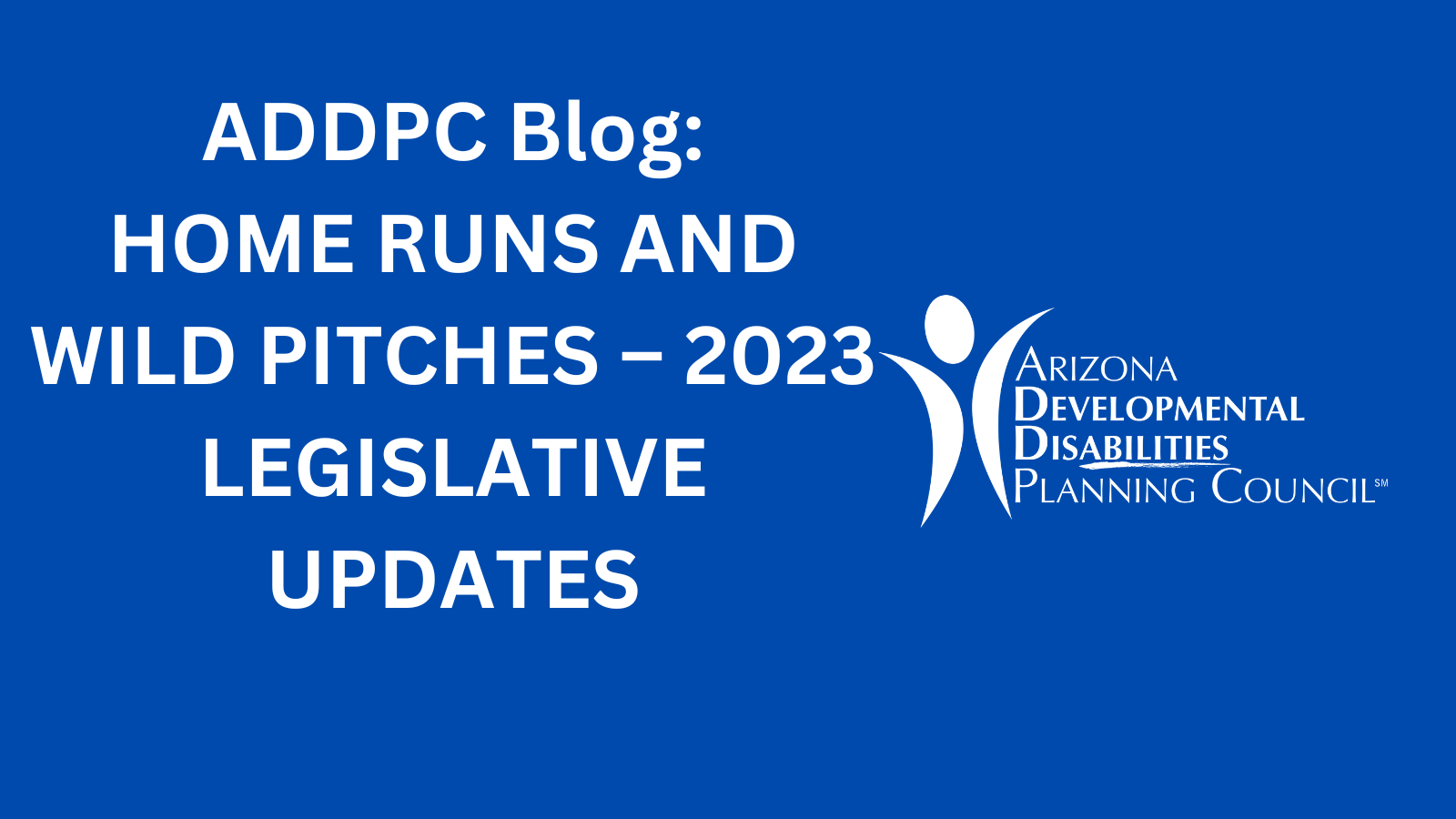 June 9, 2023 - A small bipartisan group of legislators gathered Thursday morning at ASU's Walter Cronkite School of Journalism and Mass Communication for a town hall to explain the legislative intent behind the bill. Sens. Justine Wadsack, R-Tucson; John Kavanagh, R-Fountain Hills; and Reps. Alexander Kolodin, R-Scottsdale; Laura Terech, D-Phoenix; and Jennifer Longdon, D-Phoenix, attended the event. House members passed Senate Bill 1291 on May 15 unanimously before the Legislature took an extended break, and the bill must return to the Senate for approval of amendments before it can go to Gov. Katie Hobbs.
The bill would add several protections for people entering a conservatorship or guardianship through probate court. Many disabled and elderly adults are appointed a guardian by a court of law who will control the person's decisions, including any related to finances and health.
Jon Meyers, the executive director of the Arizona Developmental Disabilities Planning Council, said guardianship is necessary in many cases when it is properly applied, but often it isn't appropriate in a "vast majority" of cases and is usually applied improperly.
Meghan Kramer, an attorney with the Arizona Center for Disability Law, said anecdotally, most of the center's clients who have a guardian likely don't need one.
For more archive news and updates click here