Tour launch, new staffer and Governor's proclamation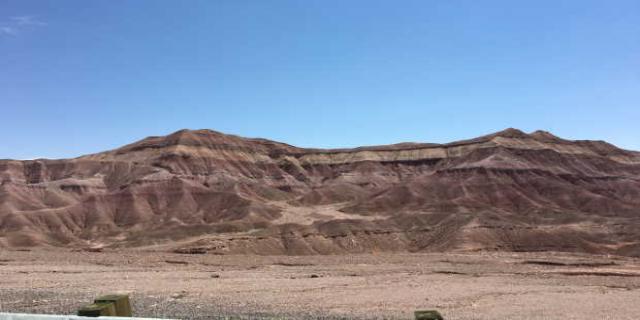 by Staff
Launching "Partners for Progress: Together We Make a Difference"
What's it like to live in Arizona with a developmental disability?  What kind of ideas can be created to make things better?  These are some of the questions our Council has been working to answer over the last several months.  We've gotten the information we need to answer the first question and now we're getting ready to travel the state to gather ideas on what activities could be undertaken by the Council to make lives better.  We're planning on traveling to eight communities—Yuma, Tucson, Avondale, Maricopa, Lake Havasu, Flagstaff, Sierra Vista and Tuba City—to launch what we're calling "Partners for Progress: Together We Make a Difference."
We'll have more information on the dates and exact locations in the very near future. 

Meet Sarah Ruf
If you haven't had a chance to meet Sarah, I'd like to introduce her.  She serves as the Community Relations Specialist and started working for the Council in early January. Hailing from Tennessee, Sarah earned her undergraduate degree in Spanish and has worked as journalist since 2013.  Sarah brings with her multiple skills that will help the Council expand its reach across Arizona to the many diverse and unique communities, organizations and people with an interest in developmental disabilities. Have an idea on ways the Council can better reach the community? Send Sarah an email here.
Webinar Series Kicks Off with Presentation on Service Animals
The Council finally moved from the planning stages into reality when it presented its first-ever webinar on March 7. Working in partnership with Institute for Human Development,  a group of experienced presenters explored the hot topic of service animals, their use, and applicable laws and standards. For a first-time webinar, we were pleased 61 attendees participated.  If you missed the event, we've recorded and archived the session here on the Council website.
Governor Ducey Issues Proclamation
Governor Doug Ducey has proclaimed March 2016 as Developmental Disabilities Awareness Month in Arizona. Read the Proclamation, which is part of the national "Side by Side" campaign during March to boost awareness about people with developmental disabilities in the community.
We're Looking for You!
We'd like to hear your personal story about the success you've experienced in connecting with others in your community, either through work, school, church or activities that meet your interests.  We know that often persons with disabilities can feel isolated and lonely. We'd like to post your success stories (anonymously if you wish) to support others who are looking for ideas.  Share your story on our Contact page.
Posted March 10, 2016