The Critical Role Vocational Rehabilitation (VR) Plays in the Transition Process and Beyond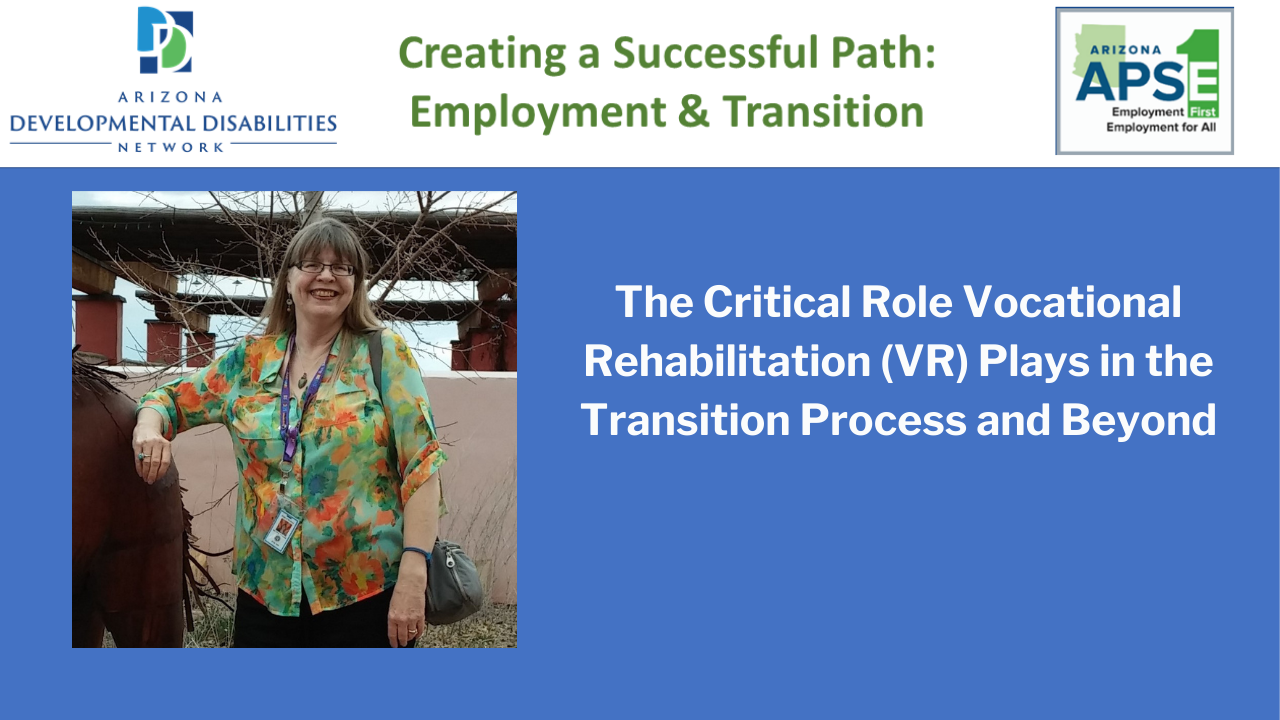 Date/Time:
Thursday, May 12, 2022 -

10:00am

to

11:00am
To educate and inform stakeholders with an array of content experts to provide the context and necessary components for a statewide system that provides and sustains competitive, integrated employment for all Arizonans with developmental disabilities, regardless of complexity or needed level of support.
Presenter information:
Betty Schoen. M.A., C.R.C.
Betty has worked for the Department of Economic Security (DES) since 1986, when she began as a temp, and worked for other administrations before joining Rehabilitation Services Administration in 1999. Currently serving as a Regional Transition Specialist for RSA, Vocational Rehabilitation Program, Betty first began working as a Vocational Rehabilitation Counselor with high school students with disabilities in 2000. Betty's favorite aspect of her job is providing resources to students, educators, and other transition partners to help youth with disabilities prepare for meaningful, productive, and satisfying careers.