Law Enforcement Disability Awareness Training Full Day In-Service Arizona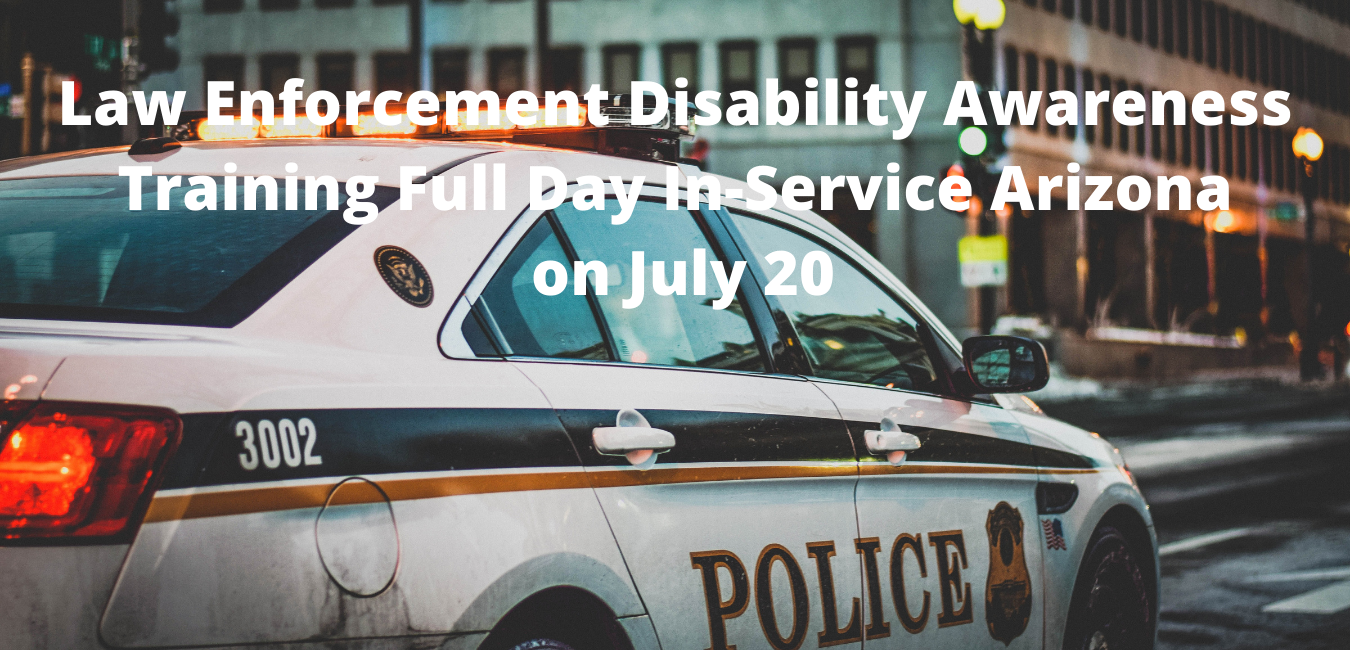 Date/Time:
Tuesday, July 20, 2021 -

8:00am

to

5:00pm
On July 20 from 8 AM to 5 PM,
The First Responder Disability Awareness Training project at Niagara University is pleased to announce the Full Day In-Service program for Law Enforcement personnel in the State of Arizona. If you are a law enforcement professional who has an interest in educating yourself on how to properly respond to individuals with disabilities this training is for you. This is the nation's only comprehensive disability awareness training for law enforcement. Developed with input from law enforcement from Virginia, South Dakota, Missouri and New York, this training both sensitizes and educates law enforcement on how to effectively identify, address, and respond to various disabilities they will encounter in their line of duty. Content includes, but is not limited to, disabilities defined specific to law enforcement, community resources, the Americans with Disabilities Act, Recognize-Identify-Approach-Interact-Response (RIAIR) model, victimization/abuse, etiquette/interaction skills, CIT interface, service animals, and person/identity first language. This is a FREE training. You must be able to attend the entire training. Attendees must connect via the internet on a computer, no call-in or phone attendance. This course has been determined to qualify for AZPOST continuing training credit.
About the Trainer – Captain Patrick Mann retired after a 32-year career with the Buffalo (NY) Police Department. He worked in patrol, administration, and training. His last assignment was Director of Training where he served for 17 years. Pat continues to instruct at the Erie County (NY) LEA. He is a member of the Law Enforcement Training Directors Association of New York State and the Lead Master Trainer for Law Enforcement Disability Awareness at Niagara University. This role extends to the New York State Division of Criminal Justice Services, providing the same program through their Training Department.
For more information or If you are in need of an accommodation such as ASL, Interpreter, or Closed Caption please contact: Cary Newman, Program Manager Phone: (716) 286-8139