National Service Dog Month Webinar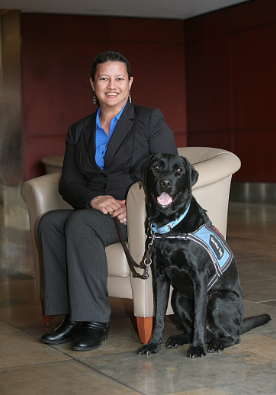 Date/Time:
Wednesday, September 15, 2021 -

10:00am

to

11:00am
Service dogs are specially trained to perform specific tasks for people with disabilities as defined by the Americans with Disabilities Act (ADA). They can be trained to retrieve objects, assist with balance, give seizure or diabetic alerts or assist those with psychiatric disabilities.

Service dogs provide companionship while inspiring confidence and they live to serve and assist their handlers. With the help of a service dog, humans can better manage disabilities and live fuller lives.

Come hear from our panel about the laws in Arizona around the ADA and how they apply to everyday life with a service dog. We have a longtime service dog user, an attorney with the Arizona Center for Disability Law and a business owner to address your questions.
Sep 15, 2021 10:00 AM in Arizona