Navigating Work & Supports During COVID-19: Panelists Share their Experiences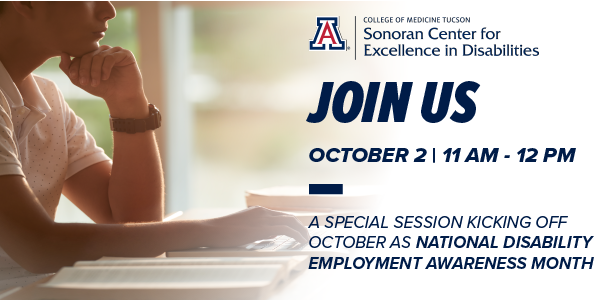 Date/Time:
Friday, October 2, 2020 -

10:00am

to

12:00pm
COVID-19 has changed the way we work and receive support on the job. Some individuals are working remotely, others have experienced a change in their current employment situation, and others are receiving job coach assistance using technology. Come hear from employees themselves as they share how they are adapting to the new labor market realities.
Our speakers will describe tips they have found helpful for them to be successful at and enjoy their jobs.
We are excited to have you join us for this special session as we kick off the October's National Disability Employment Awareness month with this year's theme of "Increasing Access and Opportunity."
When: Oct, 2, 2020 at 10:00 a.m. - 12:00 p.m.