Pima County Mock Election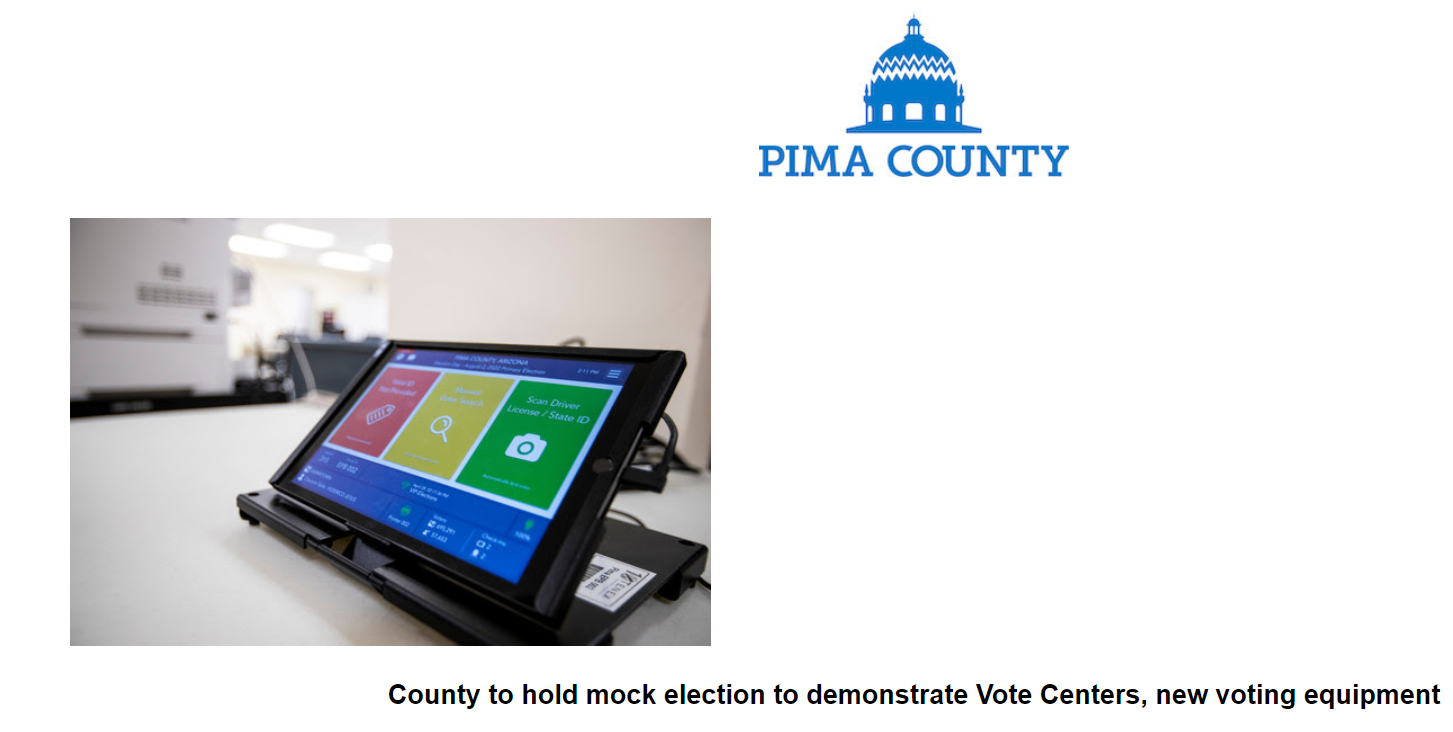 Date/Time:
Friday, June 24, 2022 -

9:00am

to

11:00am
- The Pima County Elections Department will hold a mock election June 24 to demonstrate how the County's new Vote Centers and voting equipment work.
A mock election is a non-partisan, educational event held for the benefit of the public and political parties. The mock election also will demonstrate voting procedures at Pima County's Vote Centers.
The mock election will be held Friday, June 24, from 9 to 11 a.m. at the Abrams Health Center, 3950 S. Country Club Road.
The County has joined many Arizona counties in the move from precinct-level in-person voting on Election Day to the Vote Center model. Vote Centers will allow voters to cast their ballots at any of 129 locations around the County, while precinct voting limited voters to a specific precinct.  
At Vote Centers, elections workers check-in voters with electronic pollbooks (e-pollbooks) that communicate via encrypted transmission to a copy of the County Recorder's most up-to-date voter registration list. This determines the voter's eligibility and in what precinct they are registered. A voter's precinct determines which ballot they receive.
Once confirmed, a ballot on demand printer at each Vote Center prints the voter's correct ballot. The processing of voted ballots from Vote Centers will be unchanged from previous elections.
A quorum of the Elections Integrity Commission (EIC) members may attend the mock election and has therefore been placed on a commission meeting agenda for that day. 
The mock election is open to the public. The public also will be able to participate in the mock election to experience the check-in process and other elements of Vote Center voting.