Supported Decision-Making Academy A Less Restrictive Alternative to Guardianship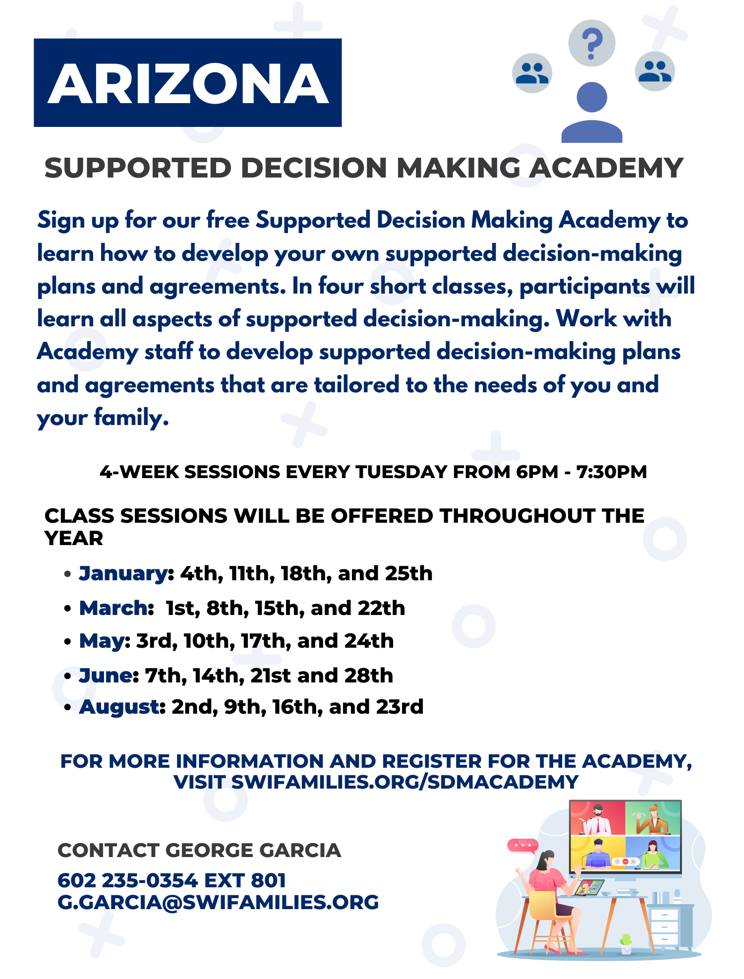 Date/Time:
Tuesday, August 9, 2022 - 6:00pm
to
Monday, August 29, 2022 - 7:30pm
A 4-week training that will be held virtually every Tuesday from 6:00 PM-7:30 PM MT
August: 2nd, 9th, 16th, and 23rd
Sign up for the free Supported Decision-Making Academy presented by Southwest Institute for Families and Children, Arizona Center for Disability Law, and the The Arc of Arizona.
Learn how to develop your own supported decision-making plans and agreements.
In four short classes, participants will learn all aspects of supported decision-making.
Friends and family are encouraged to sign up together!