Supported decision-making in September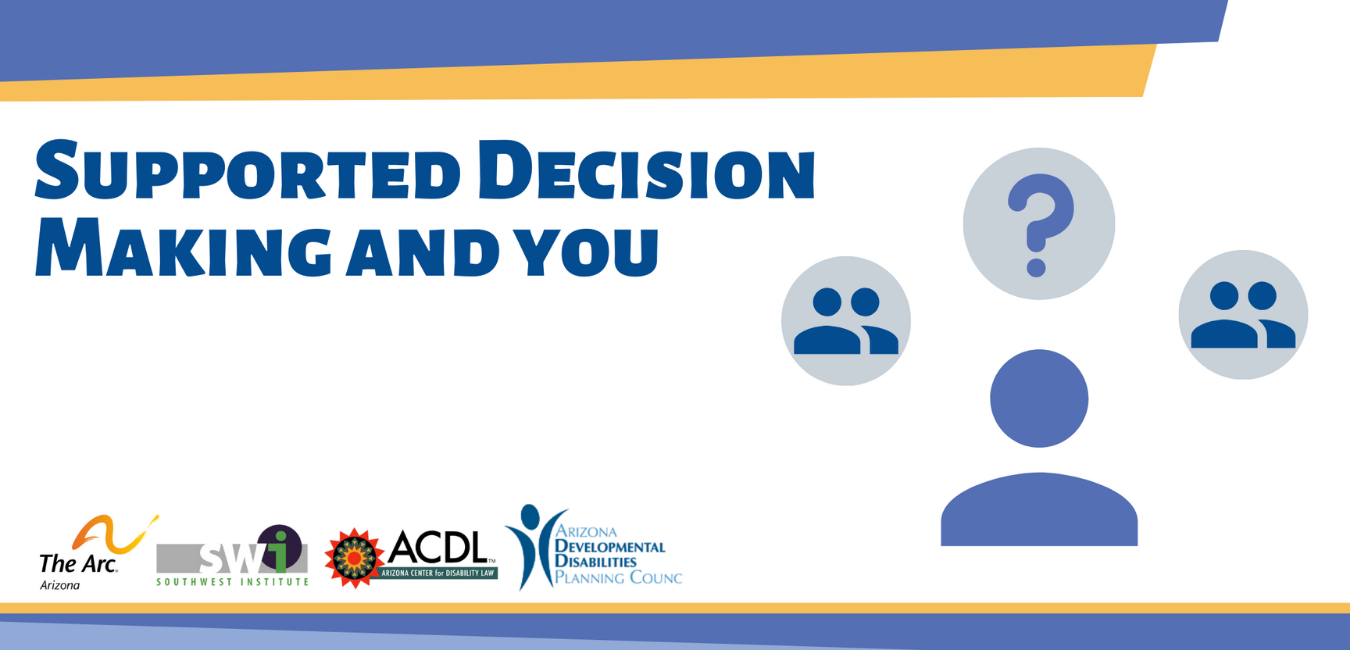 Date/Time:
Thursday, September 9, 2021 - 10:30am
to
Thursday, September 16, 2021 - 12:00pm
Join us for our upcoming presentations September on supported decision-making.
Supported decision-making is a less restrictive alternative to guardianship. Join us for our free online presentations where we discuss what is the difference between legal guardianship and supported decision-making. In this presentation you also learn about how to create your own supported decision-making agreements.
Supported decision-making for people with disabilities and their supports
Thursday, September 9, 2021 from 10:30 AM to 12 PM
https://www.eventbrite.com/e/164210314471
Supported decision-making for people with disabilities and their supports
Thursday, September 16, 2021 from 10:30 AM to 12 PM
https:/https://www.eventbrite.com/e/supported-decision-making-for-people-with-disabilities-and-their-supports-tickets-164211130913