Virtual Forum - I Am Me | Building MY Confidence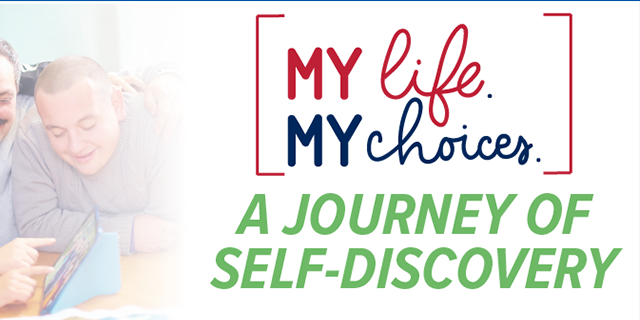 Date/Time:
Saturday, January 23, 2021 -

10:00am

to

11:30am
The UArizona Sonoran UCEDD invites you to attend four virtual forums focused on topics like self-esteem, self-advocacy, changes in your body and healthy relationships.
The first forum will be held January 23, 2021 from 10:00 a.m. - 11:30 a.m.
Topic: I Am Me | Building MY Confidence
Click Here to Register for the Forum "I am Me: Building MY Confidence"
Join educator, author, and advocate, Katie Thune for a conversation around self-esteem and sense of belonging. During this forum, participants will start with breathing and movement, do some self-empowering activities and learning, work on "I am" statements, and end with a relaxation activity.
Katie Thune, MA, is an educator, author, and advocate for people with disabilities. She has her teaching license in health education, and special education K–12, as well as an MA in education. She worked as a teacher for Saint Paul Public Schools in Minnesota for 12 years and provides extensive curriculum writing on relationships and sexuality education. Katie is the founder of Mad Hatter Wellness. Mad Hatter Wellness creates comprehensive sexual health education programming that educates, trains, and empowers people with intellectual disabilities and their support systems. Katie is also a consultant for Special Olympics Arizona's Sex Education and Healthy Relationships project.
The forum presentation may contain sensitive topics that may make some people feel uncomfortable.
During the registration process, we are collecting demographic information about youth so we know who is receiving our information.
If you need support completing the registration form, please call ‪520-276-3529.
WHO'S INVITED?
The forums are intended for young adults (ages 14 and above) with intellectual and developmental disabilities. Family members, professionals and other individuals who provide support are welcome to attend but are highly encouraged to participate in a supporting role. If you require any reasonable accommodations to attend, please register as soon as possible and indicate what accommodations you need on the registration form.
WHAT WILL I LEARN? You will learn about making safe and healthy choices by and for yourself, and begin to develop skills to recognize and participate in healthy relationships as you mature and grow. Individuals who have disabilities will share their own journey of self-discovery, in addition to discussions about building your confidence, self-esteem, and preparing for and adapt to changes as you develop along your journey. The forum presentations may contain sensitive topics that may make some people feel uncomfortable.
QUESTIONS?
For questions, please contact Lynne Tomasa at [email protected].  
The forums are part of the project called Untold Stories: Sexual Abuse and Violence, which is funded by a one-year grant from the Arizona Developmental Disabilities Planning Council. 
The goal is to gain a clearer understanding of the incidence, context, and impact of sexual abuse on the lives of individuals with I/DD.