Council releases new reports on aging, ABLE accounts
Council releases new reports on aging, ABLE accounts
By Sarah Ruf, Community Relations Specialist, Arizona Developmental Disabilities Planning Council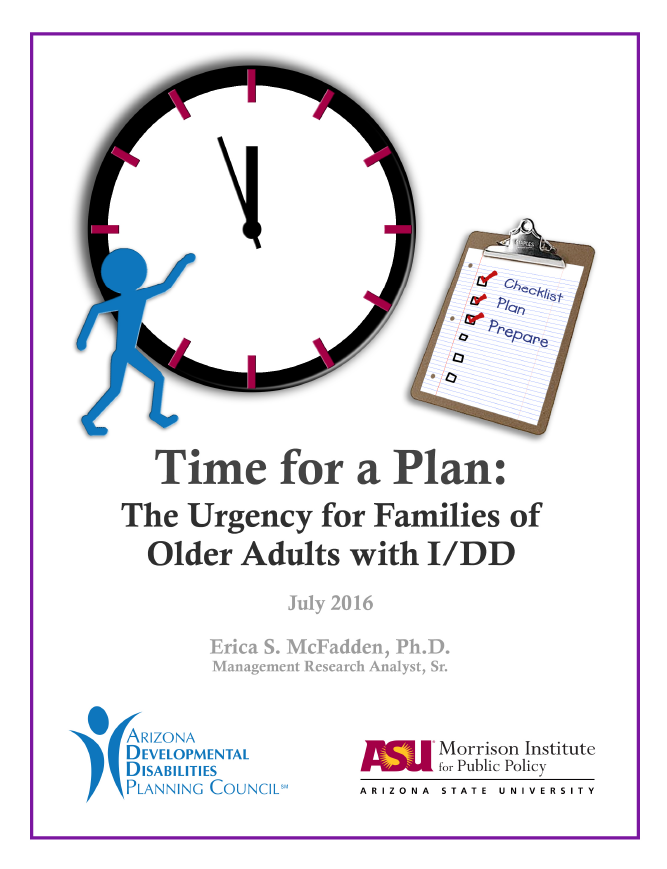 The Importance of Planning
The state of Arizona shines as a nationwide leader with the highest rates of people with intellectual and developmental disabilities living with caregivers who are 60 years or older.
And with almost one in five Arizonans falling into that age group, the Arizona Developmental Disabilities Planning Council wanted to know how – and if – these growing numbers of lifetime caregiving families and aging adults with I/DD were planning ahead.
The Council's latest report, "Time for a Plan: The Urgency for Families of Older Adults with I/DD" was written by Dr. Erica McFadden of the Morrison Institute at Arizona State University. She interviewed 40 people—caregivers and individuals separately— across the state who shared their personal experiences with aging, how they planned for their futures, barriers they have encountered, and what has helped them reach their goals.
"What happens as caregivers age?" McFadden asks in a Morrison Institute blog about the ADDPC report. Click here to read the report.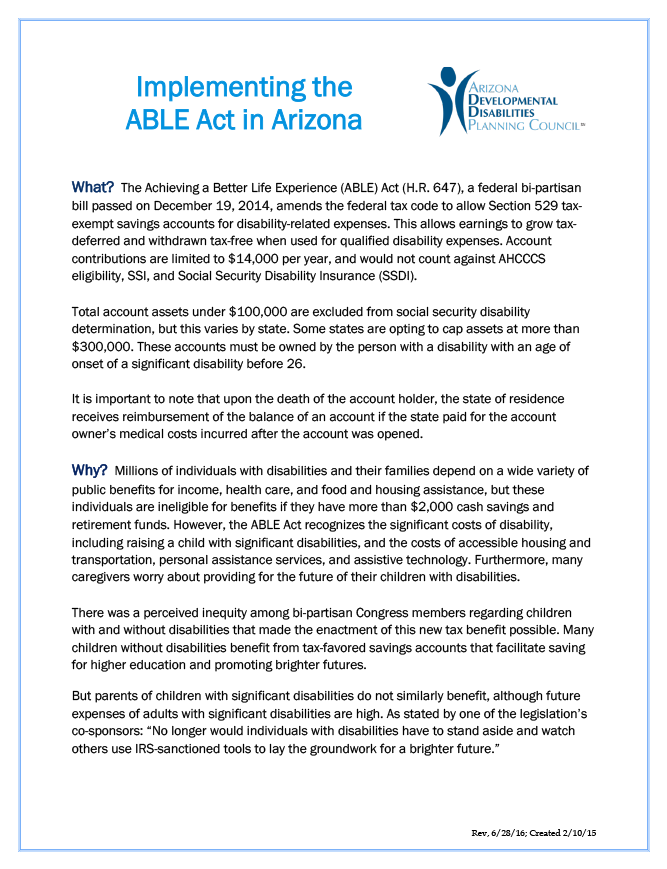 ABLE Act in Arizona moves forward
Arizona is now a few steps closer to opening up tax-deferred savings accounts for individuals with qualified disabilities.
 In May 2016, lawmakers and the Governor's Office gave the Arizona Department of Economic Security the power and funds to administrate the program.
Check out the Council's updated ABLE Act report to find out information about how Arizona residents can sign up for ABLE accounts now and when residents might be able to use the Arizona program.