Highlighting Partnerships - Arizona Coalition to End Sexual and Domestic Violence (ACESDV)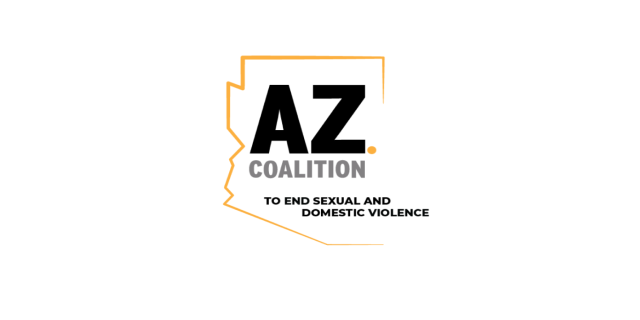 The Arizona Coalition to End Sexual and Domestic Violence (ACESDV) is proud to collaborate with the Arizona Developmental Disabilities Planning Council (ADDPC). This partnership is made possible through crucial funding that enables us to address sexual violence within Intellectual and Developmental Disabilities (I/DD) communities.
Our mission at ACESDV is to dismantle oppression and promote equity among all people. We primarily serve providers of direct services to victims and survivors of sexual and domestic violence, with a focus on those who benefit directly from our initiatives.
Established in 1980 as the Arizona Coalition Against Domestic Violence, ACESDV has a rich history of uniting concerned citizens and professionals statewide to combat domestic violence. In 2013, recognizing the intersection of sexual and domestic violence, the coalition evolved into the Arizona Coalition to End Sexual and Domestic Violence.
ACESDV hosts the statewide Arizona Sexual and Domestic Violence Helpline, oftentimes a lifeline for individuals impacted by sexual and domestic violence. Accessible through phone, SMS text, online chat, and email, the Helpline operates Monday to Friday, 8:30 AM to 5:00 PM, with extended hours on Tuesdays until 7:00 PM. The Helpline provides compassionate support, information, and referrals related to sexual and domestic violence. Spanish and English-speaking Victim Service Specialists ensure support is provided in the caller's primary language, and interpretation services are available at no cost.
The heart of ACESDV's partnership with ADDPC lies in a series of comprehensive training sessions designed to empower and inform participants and workers within IDD communities. These training sessions are tailored for sexual violence advocates, disability service personnel, medical personnel, and anyone interested in understanding the intersection of disability and sexual violence. Training topics include Sexual Violence 101, Introduction to Disability and Intellectual and Developmental Disabilities, Intersection of Sexual Violence and the Disability Community, and Mandatory Reporting.
This collaboration with ADDPC not only strengthens our commitment to positive change but also contributes significantly to a culture of awareness and prevention. As we continue to champion equity for all, trauma-informed care using an anti-oppression lens, healing, and justice, we invite anyone who is interested to register for our upcoming training sessions and be a part of creating a safer and more informed community.
Beyond the Helpline and training sessions, ACESDV engages in multifaceted efforts to address sexual and domestic violence. The organization offers technical assistance to direct service providers, assisting in problem-solving and implementing best practices. Educational initiatives include training sessions for diverse professionals, from healthcare providers to law enforcement, aimed at enhancing responses to sexual and domestic violence. ACESDV is also a devoted advocate for systemic change, working on legislative action, monitoring policies, and collaborating with various stakeholders to improve responses to these critical issues.  Through collaboration, ACESDV hosts initiatives that unite leaders, citizens, and communities to address challenges related to sexual and domestic violence.
In response to the urgent need for funding and research, highlighted by the Hacienda HealthCare incident, ACESDV secured a grant from the Office of Violence Against Women in the U.S. Department of Justice. This grant is dedicated to conducting a statewide needs assessment focusing on the intersection of disability and sexual violence.
Collaborating with experts from Arc of Arizona, Arizona Statewide Independent Living Council, ADDPC, Arizona Commission for the Deaf and Hard of Hearing, and Arizona Center for Disability Law, our collaborative group, named the Grand Canyon Collaborative, has successfully completed the strategic planning phase. We are now actively working on creating and enhancing resources for survivors with disabilities and the agencies dedicated to serving them.
For more information and to register for ACESDV's Council-funded training sessions, follow these links:
 To learn more, visit www.acesdv.org and www. arizonasurvivors.org.
Tue, 11/14/2023 - 12:08pm