Tips on COVID-19 Resources for the Disability Community
COVID-19 Resources for the Disability Community in Arizona
Check out these helpful resources to stay healthy, access help and fight isolation
Our staff at the Arizona Developmental Disabilities Planning Council has created a list of COVID-19 resources specifically for people with disabilities and high medical needs seeking help in Arizona. We are updating this list often, so check back for the latest resources:

In-Home Care during COVID-19
Regional Area Agencies on Aging have launched care programs for people with disabilities ages 18 and older and seniors over 60 who have contracted COVID-19 or at extreme risk for getting it. Examples of services offered include home-delivered meals, weekly telephone reassurance calls, grocery shopping assistance, prescription pick-up or delivery, and medical transport. 
To find out about enrolling in your area program, call the hotlines below - some are open 24/7: 
Eligible family members in Arizona can be paid now to care for their adult children with disabilities over 18. Ask your provider about options and check out the Arizona Health Cost Containment System (AHCCCS) Frequently Asked Questions page for more information under the section header "Provider Enrollment and Requirements."  The Centers for Medicare and Medicaid Services is currently allowing AHCCCS to pay parents of children under 18 for the provision of home and community-based services (HCBS). Check the AHCCCS FAQs and DDD FAQs regularly for updates.
The national Caregiver Help Desk can provide family caregivers a way to have confidential conversations with caregiving experts about caregiving questions Monday through Friday from 8:00 a.m. – 7:00 p.m. Eastern Time. Call 855-227-3640.
Vaccine Information for People with Disabilities in Arizona
Three different vaccines to prevent COVID-19 are currently available to Arizona residents: Pfizer, Moderna and Janssen/Johnson & Johnson.
This accommodations checklist is for Arizona organizers putting together a vaccination site to make sure accommodations for people with disabilities are provided every step of the way.
Need help signing up for the vaccine? Check out these options:
County by County list on How to Sign Up for Vaccine via Online and Phone
Live in Maricopa County and need to be vaccinated at home? Fill out this survey to sign up and see if you are eligible: https://www.maricopa.gov/5747/COVID-19-Mobile-Vaccine-Providers
Also, please utilize this form when requesting a COVID-19 event or resources from ADHS through our Mobile IFB Vendor Program: Homebound Vaccinations
DDD Changes during COVID-19
The Arizona Division of Developmental Disabilities now has posted Frequently Asked Questions regarding services and changes due to COVID-19. You can read them here. The full website with the latest updates for DDD members and vendors is available here.
Legal Rights of People with Disabilities in Arizona during COVID-19
Arizonans who need help with eviction information can now visit AZ Eviction Help - it's a helpful resource for renters who may be facing eviction due to COVID-19 challenges. The Arizona State Bar is managing the site and is updating it often since the laws and programs keep changing quickly.
The National Center on Law and Elder Rights has updated guidance in April 2021 for individuals' rights to visitors in nursing home facilities and other long-term care settings.
People with disabilities who are hospitalized can access a medical advocate or a family member according to new federal civil rights resolution issued by the Office of Civil Rights under the United States Department of Health and Human Services. The OCR resolution makes clear that hospital visitor policies nationwide must accommodate patients with disabilities during the COVID-19 pandemic. Read the press release from The Arc about the resolution here.
How are guardianship responsibilities impacted under COVID-19 guidelines? This fact sheet from the National Guardianship Association and the American Bar Association explains frequently asked questions around this topic. Issues covered include protecting clients or loved ones' rights and well-being, and access to them in nursing homes, residential group settings, hospitals, and courts.
Worried about your civil rights while seeking treatment for COVID-19? The U.S. Department of Health and Human Services Office of Civil Rights has provided this bulletin to ensure that entities covered by civil rights authorities keep in mind their obligations under laws and regulations that prohibit discrimination on the basis of race, color, national origin, disability, age, sex, and exercise of conscience and religion in HHS-funded programs. The bulletin states that, "…persons with disabilities should not be denied medical care on the basis of stereotypes, assessments of quality of life, or judgments about a person's relative "worth" based on the presence or absence of disabilities or age. Decisions by covered entities concerning whether an individual is a candidate for treatment should be based on an individualized assessment of the patient and his or her circumstances, based on the best available objective medical evidence." Disability Scoop has more info here.
Can an employer require employees to get the COVID-19 vaccine? There is some limited information on this topic over the Occupational Safety and Health Administration.
Financial Assistance for People with Disabilities in Arizona during COVID-19
Great resources on the state of benefits and stimulus checks are available at Arizona Disability Benefits 101 on its Coronavirus Resources page: https://az.db101.org/news/news_8257.htm
The national Loud and Clear blog at the Special Needs Alliance lists legal resources regarding stimulus check payments, special needs trusts, guardianship issues and other COVID-19 information: https://www.specialneedsalliance.org/information-center/blog/
Need assistance applying for unemployment? Arizonans with disabilities can give permission over the phone to have someone assist them in answering the questions to submit an Unemployment Insurance claim.  Individuals without an Internet connection can call 1-877-600-2722 to apply. You can also have someone assist in submitting a claim online at www.AZUI.gov
Applicants can apply for Unemployment Insurance (UI) Benefits online at www.AZUI.gov anytime or call (877) 600-2722 from Monday through Friday, 7 a.m. - 6 p.m. and Sunday, 9:30 a.m. - 5:00 p.m.
The Social Security Administration has changed the way it's operating - all office buildings are closed - and the other changes are listed on a fact sheet at the National Center on Law and Elder Rights. One big change is the posting of direct phone numbers for local SSA offices, where clients can call for assistance. 
The National Disability Institute has highlighted important takeaways for people with disabilities from the CARES Act and Family First Response Act. It's an excellent write-up and you can access it here.
Special Education Resources for People with Disabilities in Arizona during COVID-19
Special education questions and answers was the theme of the second weekly Zoom call hosted by the Arizona Developmental Disabilities Network. Watch the recorded second session here and look at top themes that emerged here. We've updated the full Frequently Asked Questions with more answers and shared resource links. 
How are special education services affected by this outbreak? The Arizona Center for Disability Law has issued a COVID-19 and Special Education Guide to help parents understand their child's rights during this critical time.
Information Guide for Parents Raising a Child with a Disability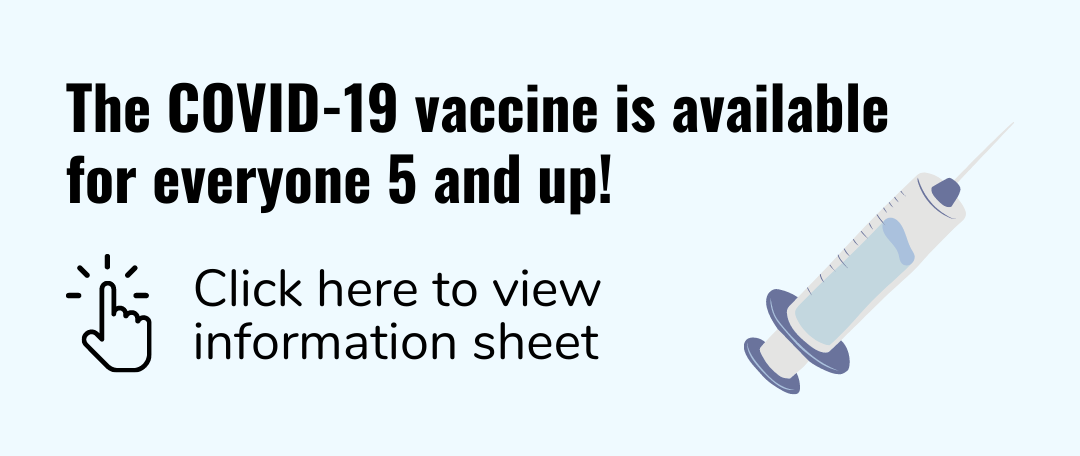 Raising a child with a disability can present challenges in normal times Covid 19 as a whole new set of obstacles.In July 2021, we surveyed parents raising a child with a disability to see why they were hesitant about vaccinating themselves and their child or adult that they are the guardian of. This document answers many of the questions that emerged from the vaccine hesitancy survey. The information found within this document was taken from peer reviewed journal articles, the CDC website, and the FDA.  Click here to see the document in English.  Click here to see the document in Spanish
Abuse and Neglect Resources for People with Disabilities in Arizona during COVID-19
A list of counselors who can serve abuse survivors with intellectual and developmental disabilities is available at the Arizona Coalition to End Sexual and Domestic Violence resource page for people with disabilities.
If you experience problems accessing services or reporting abuse and neglect due to COVID-19 concerns, the Arizona Center for Disability Law is available to handle complaints - anyone can contact them you have been denied access to necessary services due to COVID-19 or feel that your legal rights have been violated, contact ACDL toll free within Arizona at (800) 927-2260 or email [email protected]
Online Article 9 Training for Arizona providers is available at https://ap.training/ and https://heartsaversinc.com/article-9-training/
Help with Daily Tasks for People with Disabilities in Arizona during COVID-19
Residents of Tucson and Southern Arizona can check out this shared Google Doc for aid with basic services, including food, medical care, mental health and emergency funds for specific out-of-work industries such as restaurant workers and musicians:
A full list of local stores open to vulnerable adults and older individuals in Arizona to take part in a block of shopping hours set aside just for them until further notice is available at AZFamily.com. Check the link for each store's hours and rules.
Medical Care and Dental Resources for People with Disabilities in Arizona during COVID-19
If you have had COVID-19 and have questions about your brain health and wellness or are experiencing lingering symptoms, please reach out for confidential free assistance from a Certified Brain Injury Specialist from the Arizona Brain Injury Alliance of Arizona.
Medication refill requirements will be relaxed by the Arizona Health Cost Containment System, known as AHCCCS. This includes allowing "refill too soon" and allowing 90-day refills for medications that are not controlled substances. Many major pharmacy chains are offering free prescription delivery. The pharmacy staff may contact the prescribing clinician to request approval for the early refill. If the prescribing clinician approves the early refill, the pharmacy staff will contact the health plan's Pharmacy Benefit Manager (PBM) Help Desk for an override. Please inquire with your pharmacy for more details.  You can check out the rest of the COVID-19 question and answer guide on medications and other AHCCCS services on this FAQ page.
The PDS Foundation Dentists for Special Needs is currently serving Arizona residents with developmental disabilities with dental needs. Call 602-344-9530 or https://www.pdsfoundation.org/programs/special-needs/ for more information.
Plain Language Resources for People with Disabilities in Arizona during COVID-19
Would you like information about Arizona's plan to give vaccines to people with disabilities? The Arizona Developmental Disabilities Network has created a plain language document with information to common questions about the state's COVID-19 vaccine plan.
The CDC has created a plain language resource about the COVID-19 vaccines.
Need clear masks to help lip-reading? Arizona Commission for the Deaf and Hard of Hearing is offering a limited supply of free clear masks thanks to a donation from the Maricopa County Board of Supervisors. You can get some by filling out this form. 
Utilice el siguiente formulario para solicitar su máscara transparente (PPE) de un solo uso (desechable después de un solo uso) de la comisión de AZ para sordos y personas con dificultades de audición (ACDHH). Haga clic para ver ACDHH Solicitud de Mascaras Transparentes.
Utilice esta tarjeta de comunicación en español durante las citas con vacunas para los sordos y las personas con dificultades auditivas.
A communication card for people with combined vision and hearing loss who are hospital patients is available at the Arizona Commission for the Deaf and Hard of Hearing.
More communication cards in English are available for vaccine appointments for people who are Deaf and Hard of Hearing.
The Arizona Commission for the Deaf and the Hard of Hearing has collected additional inclusive resources for Arizonans with hearing challenges. Check out their full COVID-19 resource list here.
Download this COVID-19 information booklet that uses plain language with pictures, created by the Green Mountain Self-Advocates organization - you can also download a Spanish version of the booklet here. 
Another plain-language resource from Green Mountain Self-Advocates allows people with disabilities to learn how to talk to support staff and what to expect when caregivers get sick. Download the PDF booklet here: "Plain Language Tips for Working with Support Staff During COVID-19"
Mental Health Resources for People with Disabilities in Arizona during COVID-19
Are you feeling anxious or lonely? You don't have to feel alone. Sometimes it helps to talk to someone. Call the CRN Warm Line at (602) 347-1100. If you live outside of Maricopa County, you can still call and staff can transfer you to your local center. You can also reach out to the Brain Injury Alliance of Arizona on their hotline at 888-500-9165 to speak with someone if you're feeling isolated.
Emergency Preparedness Resources for People with Disabilities in Arizona during COVID-19
Here are guidelines for ensuring accessibility at medical drive-thru sites, such as vaccination locations, from the Pacific ADA Center.
Review our ADDPC Emergency Preparedness Manual in English and Spanish. It has checklists, emergency contacts for Arizona and information on building a preparedness plan, including a support network in case in-home care providers call out sick.
Ready.gov also features a section with general emergency preparedness tips for people with disabilities.
Tips for Individuals with Hearing Impairments as they prepare for emergencies are available here.
Surveys and Data on COVID-19 Response from Arizona's Disability Community
The Arizona Developmental Disabilities Network has launched a weekly community call through Zoom. Watch the first online listening session here. Top themes emerged from Arizona's disability community, including concerns about students in special education, provider day-to-day operations, paid sick leave and more. Read up on the top challenges and answers to common questions here. Participants shared resources with each other, and a compiled list of those online links can be found here. 
How did Arizonans with disabilities and their families feel about reopening the state in May 2020? We asked, they answered! There is a PowerPoint slide deck with results from an audience survey gauging the comfort and preparedness levels of Arizonans impacted by developmental disability on reopening the state. You can see the slides here. Based on the feedback in the survey, ADDN leaders sent a letter to Arizona state officials asking for more communication and resources during the COVID-19 crisis for people with disabilities. You can read that letter here.
For the latest in Arizona updates on the state's public health response to COVID-19, you can visit the Arizona Department of Health Services here.
--
You can always reach out to Arizona Developmental Disabilities Planning Council staff via phone at (602) 542-8970 or email [email protected] if you have questions. Thank you and stay safe!